‹ Go back to educational blog
Ways to Write Better Five Paragraph Essay
June 21, 2019
A 5 paragraph essay is one most common types of written assignments you'll ever deal with in your life as a student. This type of paper is common in nearly every discipline and academic level. If you know how to write it, you can consider yourself to be ready for even more complex academic challenges.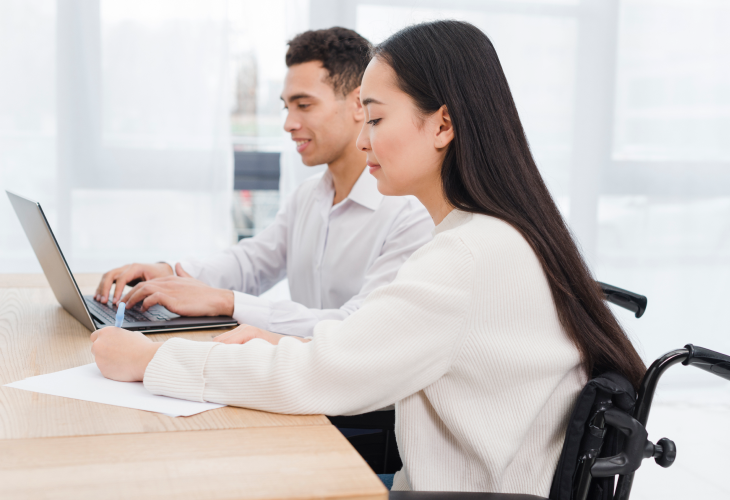 Please, note that 5-paragraph essays should not be confused with the 500-word essay: their definitions may overlap, but they are still different types of papers. Find out how long is 500 word essay and check out essential tips for writing one on our website!
About 5-Paragraph Essay
Despite seeming deceivingly simple, a 5 paragraph essay is actually a rather complex assignment. With just 5 paragraphs, your instructor is able to test your analysis, research, and writing skills. Plus, if you choose your own topic, you also demonstrate your ability to find an engaging subject for your essay.
The reason why 5-paragraph essays are common for all academic levels is that it can test all kinds of writing skills and abilities. If you have gotten low grades for your works in the past, simply work on your research and writing skills, and better grades won't keep you waiting.
Types of Five-Paragraph Essays
There are five basic types of 5 paragraph essays and your template will largely depend on the type of essay you are assigned. These 5 most common types are:
Argumentative essay.
Narrative essay.
Expository essay.
Persuasive essay.
Cause and effect essay.
However, the list doesn't stop there! Occasionally, you will also be assigned compare and contrast essays or character analysis essays. These specific tasks may seem intimidating at first, but once you get the general gist of paper writing, you will be able to adapt your skills to any new type of 5-paragraph essays.
Outline for a Five-Paragraph Essay
The importance of a correct outline for a strong academic essay cannot be overrated. The outline is helpful both to the writer and the audience. Plus, it helps you organize your notes and ideas in an easily understandable manner.
So what is the traditional five paragraph essay outline? It's actually very easy to remember and use! Its outline includes the following parts:
Introduction. An introduction often determines the success of the whole paper. If the introduction is boring and unimpressive, the audience is not very likely to read the remaining text. The best way to start an introduction is to use a hook, which can be a question, an anecdote, a fact, or any other way to attract the reader's attention. Another important component of an introduction is the background information on the topic. Explain why the topic of your essay is significant and worth researching. Finally, end the introduction with a thesis statement — a 1-2 sentence fragment that highlights the main point of your work.
Body paragraphs. A classic 5-paragraph paper contains three body paragraphs. All of them have the same structure, but each of the paragraphs should be based around a separate idea. To make sure the idea behind each paragraph easily gets across to the reader, start every paragraph with a convincing topic sentence. Then state your claim and offer supporting evidence for your claim. Add a concluding statement after each paragraph to make your narrative smooth and logical.
Conclusion. Your conclusion does not need to be too long or offer any new ideas, but it does need to act as a final proof that your thesis statement was correct. Begin your conclusion with a repeated thesis statement. Then offer a brief summary of everything that has been said in the body paragraphs, making an emphasis on how the evidence supports your points. Finally, add a concluding statement that sums up the entirety of the work and lingers in the minds of your audience.
Writing Tips
Want to do the best job with your next five-paragraph essay? Here are some tips that will help!
Choose a good topic. Your essay will only be impressive when you pick a topic that you are not only familiar with, but also have a strong opinion on. Whether you will defend the topic or persuade the audience that it is not correct, choose a topic that resonates with your personal views.
A little-known trick for essay writing is putting your arguments in the correct order in the body paragraphs. Not all papers are equally powerful, so if you feel like one of your arguments is weaker than the other two, put it in the second paragraph, so that it could be surrounded by two strong ones.
Pay special attention to your writing. In order to get the highest grade, you need to not only display outstanding research and analysis skills but also prove that you are a skillful writer. It means that your paper must be completely free from grammar mistakes and logical inconsistencies. If you don't think your spelling and writing skills are strong enough, ask someone to proofread your work or use one of the many spell checking services available online.
Even if you are not required to include references in your essay, creating references will demonstrate your information processing and analysis skills and will serve as proof of your serious attitude towards academic writing.
Tailor your use of vocabulary to the academic level and subject you are working with. If you are writing a simple narrative essay about your own experiences, there is no need to use high-brow scientific language. On the other hand, a paper on biology, psychology, or other specific subject requires you to use adequate language.
Examples
Whether you have already written your fair share or it's your first time working with this type of assignments, you can definitely benefit from seeing a good 5 paragraph essay example. We have prepared several helpful 5-paragraph paper examples from our professional writers. Place your order and get your five-paragraph essay right now if you want your paper to be completed by top academic writers in the industry.