‹ Go back to educational blog
It's Time to Find out Basic Types of Plagiarism Important for Everyone
May 28, 2020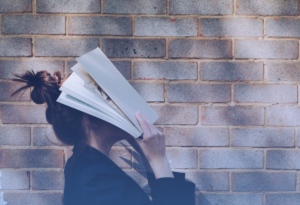 Plagiarism is a massive issue that should be strictly monitored. People resort to plagiarizing without thinking about the consequences. Some of them don't do it on purpose. They just lack some knowledge about it and don't possess enough information in terms of plagiarism. On the contrary, there are many people who know what crime they resort to. Moreover, they do it deliberately. Nevertheless, you do it on purpose or not, it is a bad thing, obviously.
Systems are clever enough to identify plagiarism, but it doesn't stop people, and they continue taking advantage of other people's ideas. The consequences are harsh, and sometimes they may not only cause trouble with your professor in the university or your supervisor, for example. In many cases, it gives rise to bearing responsibility.
To avoid such troublesome situations, it is important to know what are the types of plagiarism and why it is crucial to be honest with your readers.
Basic Types of Plagiarism You Should Know
For starters, we need to define what it means. In a nutshell, plagiarism is the activity when you use the ideas of other people in your own works and pay no proper attribution to the authors. There are six basic and commonly known types of plagiarism that we are going to discuss.
Global plagiarism
It is quite an interesting case and often occurs within universities. Global plagiarism happens when you find a text written by another person and pretends as if it is your own work. At the same time, you make no changes to the text and leave it untouched. Usually, this is a common practice for lazy students who look for a ready-to-submit work on the Internet and present it as their own achievement. But this is obvious plagiarism.
In this way, you lie about the authorship of the paper, and in most cases, you do it intentionally. This is the worst way to plagiarize the paper. It is not accepted and should be severely managed. It not only shows your disrespect to the author of the writing. It also shows you in a bad light.
Paraphrasing plagiarism
As you can see from the name of the type, it means rephrasing the text using your own expressions. This plagiarism type is known to be the most common one. Students usually don't cite the sources or other information used in the text, and for this reason, such papers are thought to be directly plagiarized.
If you cite the data used within the text, it is not a paraphrasing anymore. But usually, people don't care too much about it and omit to cite the sources. It is important to understand that when you read something and then present the same ideas in your own words, you do plagiarize.
Another aspect in terms of paraphrasing is the translation of the texts. When you render the text from the source language, you need to cite the original sources correctly. Otherwise, you still use the ideas of another person, and your work is considered to be plagiarized.
Copy & Paste Plagiarism
This type is also called verbatim plagiarism. When you deliberately forget about any attribution to the author of the text and copy the material directly to your own work, you commit plagiarism. It is also considered to be verbatim plagiarism if you use the same structure and mostly the same word constructions in your own paper. Deleting several sentences or trying to play with the structure a bit will not help. The system will still recognize plagiarism in the paper.
You can eventually use someone's ideas, but your task is to cite them correctly. In this way, you will pay tribute to the author and protect your own paper. For this reason, if you like an idea from another writer, format it appropriately: use the quotation marks and include in-text citations.
Patchwork plagiarism
Nevertheless, it is plagiarism; this is rather a creative activity. You look through different texts, choose the most appropriate extracts, and group them into one text in a new document. This type of plagiarism can also be known as mosaic or incremental plagiarism. In this case, you can make some changes in the text and paraphrase the content slightly to make it sound natural. But even with some shifts, the paper will still be direct plagiarism.
This is not simply copying. Here you should be more meticulous and show some creativity, but online plagiarism checkers still can detect it.
Incorrect citation
As we mentioned before, the best and most workable way to make an original text is by citing the sources. It can help you come up with an original paper and avoid being blamed for plagiarism activity. However, you need to be perfectly aware of the requirements when working with different citation styles.
You have to learn the rules of the particular style you work with and be ready to implement all the information when citing the sources. It often happens that students overlook an important detail, and then their work is considered plagiarized. To make sure your text is formatted correctly, you need to stick fully to the rules of a particular citation style. Usually, it is necessary to use in-text citations and a reference list at the end of the work. It helps to summarize the paper, so this way of formatting is common for many styles.
Self-plagiarism
It may sound weird at first, but this type of plagiarism occurs often. By self-plagiarism, we mean reusing some information from the papers that you have already submitted. You can object to it, but in reality, using your own ideas for the second time is plagiarism, too. You disrespect the professor by presenting already used ideas as new ones.
You can make everything even worse if you submit the same paper for another class introducing no changes at all. Nevertheless, it is not a severe violation; you'd better avoid practicing it. You will ruin your reputation and most probably alienate your professor.
Remember that using the ideas or insights you made up before is also some kind of self-plagiarism if these ideas and insights have been previously assessed by a professor. You can definitely present the same idea in other words, but it won't work. IT means you still take inspiration from an already existing paper, and you need to cite it, to be honest with the reader.
Self-plagiarism issue is treated differently in different educational institutions, and Thus, to learn the exact rules, you should consult your department. The requirements may differ to some point, but the general situation will hardly change.
Plagiarism Detection: You Will Have to Bear Responsibility
Now that you know what basic plagiarism types are, you may be eager to learn what are the consequences of plagiarizing. In fact, there is no single or exact answer. It depends on the type of document you plagiarized. It also depends on the type of plagiarism you committed.
If you are a student and decided to cheat in your academic paper, be ready to bear responsibility for it. You can either get a warning or even be expelled from the institution. You can also fail your course without a chance to take part in it again. The administration of the university can advise you to attend classes on plagiarism if it is your first failure. Be ready to face any punishment.
If you work as a writer, and it is your profession, the consequences will feel the effects of your dishonest activity more distinctly. If you are known to plagiarize in your works, your reputation will be instantly ruined. You can lose your job and customer confidence.
Plagiarism can be a serious issue, and it touches upon various aspects of our life. Therefore, if you doubt whether you do the right thing with your text or paper, it is better to check. You can spend a few minutes more to check the rules for plagiarism-free papers and save your reputation. Think about it.
Let's Summarize
Writing authentic papers is difficult. It's time-consuming and takes your attention. But you have to commit enough time to it and present a plagiarism-free text. Be responsible for your writing, and try to stay honest with the reader.
These types of plagiarism are common, and people often resort to them. In some cases, it isn't on purpose, but it still has consequences. Mind it before you use an idea or thought of another person. You must treat it seriously, and then you won't have trouble with the plagiarism issue.