‹ Go back to educational blog
Tips, Ideas And Topics For Narrative Writing
April 16, 2019
When students first hear that they need to write a narrative essay, many of them imagine they need to simply tell a story from their life. However, it has a much broader scope. In this type of written assignment, you can write about nearly anything, from personal experiences to imaginary situations. Check out the top ideas for narrative essays and get to know about advantages when you order papers at FamilyEssay! We prepared a lot of benefits for you there.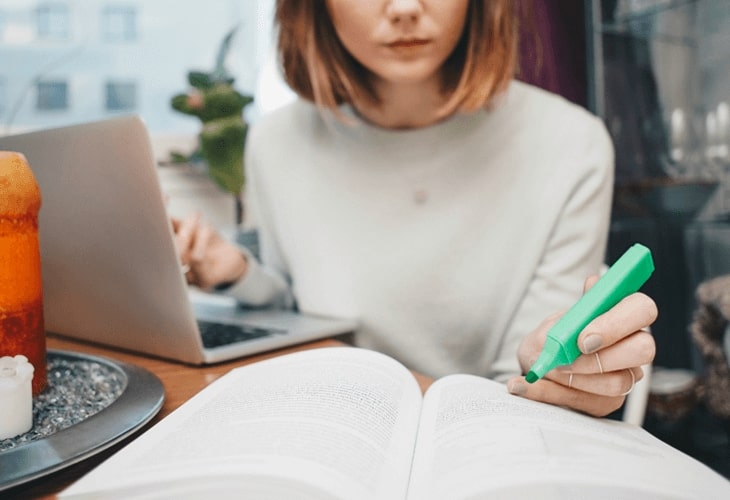 What Is a Narrative Essay and How to Start it?
When you are tasked with writing this type of essay, you are essentially tasked with telling a story. This story is often personal, but it doesn't always have to be. Still, a lot of your narrative storytelling will be based upon your personal experiences and thoughts. The basis of your essay can also be the experience of other people or even an experience you only imagine in your head.
The biggest difference of a narrative essay from nursing papers or other types of written assignments is the fact that it's not enough just to retell a story from your past. Good work also offers a lesson to the readers and some food for thought. To achieve this, it takes a lot of factors, including your good writing skills, and how well you plan your work.
The process of writing begins with picking the experience you want to talk about. There can be dozens of experiences from your life fitting all kinds of topics, but the ones to focus on are the experiences that influenced you the most as a person and helped you become who you are today.
The next step of the writing process is remembering as many details about the experience as possible. It's important to be precise while describing your experience; plus, you never know which details from your past will resonate with the readers. That is why you need to give your readers plenty of details to make them invested in your story.
How to Choose a Narrative Essay Topic?
Modern teachers rarely give their students exact personal topics. They prefer their students to choose their own topics to stimulate their analytic skills. If you have been assigned a narrative paper but are free to choose your own topic, it's both an advantage and a disadvantage.
The advantage is that you can finally write about something that is close to your heart, but the disadvantage is that it can be difficult to find a topic that is not only easy to write about but will also turn out to be interesting for your audience.
When brainstorming potential narrative writing prompts, a good way to tell whether your topic is good and unique to your experience is to research it online. The fewer search results you get, the more likely your topic is to match your own experiences and to make the right impression on the reader.
Narrative Essay Topic Ideas
The task of choosing a topic for narrative writing often causes students to feel stressed out, but it doesn't have to be like that! If you are struggling with finding the right topic for your essay or simply want to see some great topic ideas to generate your own, here are the best topics for your inspiration.
Experience
Which event from your life taught you to appreciate the things you have?
What is something you had to overcome with great difficulty?
What is an important personal experience that is not pleasant for you to remember?
Remember your most successful day in details.
Which encounter from the past changed your life for good?
Childhood
Which moment from your childhood would you like to revisit?
Did you have childhood nicknames and did you like them?
Explain how you were creative in your childhood.
Do you have any regrets from your childhood years?
What is something you have since childhood and cherish today?
Relationships
What is your best personal breakup story?
Have you ever lost contact with friends and why?
What advice can you give to someone who has started dating for the first time?
Is having a best friend absolutely necessary?
When is it best to introduce your boyfriend/girlfriend to your parents?
Imaginary Scenarios
Which decade of the 20th century would you most like to live in?
What is the first thing you would ask your dog if it could talk?
Would you like to grow up with famous parents?
If you could have been born in another country, which country would you choose?
What is worth waiting 10 years for?
Traveling
Describe your ideal vacation.
What is the craziest thing you have done while traveling?
Who is your ideal travel partner and why?
How travel is different from immigration.
What are your 5 must-have items for every trip?
Your Favorite Activities
What is one talent you wish you had?
What is the song that brings the most memories from the past?
Which celebrity you would like to meet in real life?
Which movie completely changed your views on some matter?
Which book character resembles you the most?
Morality
Do you sometimes engage in gossip?
When did you feel it was okay to lie?
How often do you do nice things?
Which morality problems of our society would you like to solve?
How often do you feel guilty and why?
School or University Years
Would you completely switch to online learning if you had the chance?
Do you feel like you are given too much homework?
What would you like to change in our school system?
Which subjects do you think are missing from the curriculum?
Should the school day be made shorter?
Tips on Writing a Narrative Essay
On one hand, writing a narrative essay is a relatively easy job, since it is closely related to your own life and opinions. On the other hand, putting your thoughts into words in a convincing and engaging manner takes a lot of effort. Here are 7 tips that will help you craft the perfect paper.
Throughout the whole work, your objective is to stay focused on the topic. When you're venturing off-topic too often, it will be difficult for the readers to follow your narrative, which can result in misunderstandings. Plus, you want to explain the topic in question as clearly as possible, and that can be achieved only through staying focused throughout the paper.
Unless you want to achieve some very specific effect, you should always write your narrative essay from the point of view of the author, describing your own experiences and thoughts. Using a third-person narrative can distract the readers from your flow and give them the wrong impression.
Since you are mainly doing storytelling, your work should follow the classic story structure. It needs to have an introduction to ease the readers into the story, a setting to make them familiar with the circumstances, a climax to keep the readers on the edge of their seats, and a conclusion to offer them some food for thought and make them remember your essay for a long time. You can check tips for writing research paper conclusion to understand more about importance of this part of your work.
Every narrative writing has a point, which you should first mention in the first paragraph of the paper and then regularly reference throughout the essay. Ideally, the whole essay should be dedicated to proving that point, and it should also be the main takeaway from your story for the readers.
The vocabulary you use in your narrative writing matters a lot. Your job is to write a story that the readers will enjoy and remember, and there is no better way to achieve that than through vivid, precise language. Make good use of literary devices and don't be afraid of using language that is too descriptive or too emotional for other written assignments.
Creating an outline will not only help you stay on point when writing the paper but will also help you plan your work more efficiently. When you know which part of the paper you need to work on and how long it's going to take you, writing becomes much less stressful. An outline shouldn't necessarily be included in the final draft of the essay, but it is going to be very helpful during the whole writing process.
Avoid too many references. A narrative essay is a standalone type of written assignments that do not benefit from a big number of citations. Whenever possible, use your own words and thoughts. Your teacher and audience want to get to know more about you and your experience, not your research and reference skills!
Narrative Essay Examples
In order to make the job of writing a narrative essay easier for you, we have prepared a couple of great examples. If you are still not sure you can master this challenging task, order a personal narrative essay from our writing service and get an expertly written essay created by top academic writing professionals exactly when you need it!