‹ Go back to educational blog
Specifics of Psychology Papers and the Most Helpful Recommendations
April 20, 2020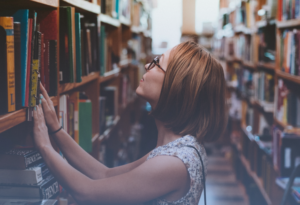 Paper writing is a favorite academic assignment that has found a place in each scientific discipline. For this reason, it is very important to comply with key requirements and recommendations that will help to create a work characterized by a high level of quality. We have collected the most interesting and useful tips, familiarization with which will significantly expand knowledge regarding the creation of a psychology essay.
Before you start writing the work, it is important to pay attention to the implementation of some preliminary steps. Start by consulting with your supervisor and clarify all the possible questions. In addition to this, you should familiarize yourself with academic requirements.
Structure As the Key Aspect
Of course, the structure of the psychology papers is traditional and consists of the introductory part, the main body, and the results of your research. Nevertheless, there are certain features that relate to each of the listed aspects. Below we have provided a more detailed description of each of them.
Introductory part. Here your task is to argue the importance of the chosen topic and the formation of an excursion in history. This will help the reader quickly figure out why you are focused precisely on this area. In addition, you need to describe the concepts and results of other studies, the subject of which relates to your own.
Also, you shouldn't forget about the key component of the introduction, which is the thesis.
Body paragraphs. In this part, you need to provide evidence that reinforces the earlier presented statement. Also, the task is to indicate various points of view that may contradict or correspond to your own. Remember that each new paragraph has to be substantiated and connected with a series of aspects that are known in the academic environment.
The final part. In addition to providing conclusive thoughts, this component can also be a great place to discuss or describe the consequences of developing a selected topic. You can also reiterate your point of view, referring to the study. In fact, the conclusion plays the role of a kind of synthesis of everything that was mentioned earlier. It should be taken with full responsibility to write this paragraph because its significance is no less important.
The points that we described above are not the only things you should remember during the writing psychology papers. Actually, it all depends on the type and key requirements. Pay attention to the following aspects that may also figure in your work:
abstract;
methods;
obtained results and observations;
conflicting points and prerequisites for continuing the discussion;
list of sources that were used.
Great Tips Will Lead to Excellent Psychology Paper
Of course, familiarization with the structure is not the only thing you should know before starting work. Earlier, we mentioned the importance of consulting with a supervisor. The benefits of this process don't end with information on the basic requirements. The first and one of the most important points of your activity is the creation of a plan for a future paper. Also, a professor can give some useful and meaningful recommendations that are definitely useful in the work process.
A Little More About the Preparatory Actions
After choosing a topic, search for various sources that contain related information. These can be various lectures, articles, monographs, or even just regular YouTube videos. However, this should not be taken too seriously. Use these sources of information only for general and initial familiarization with the subject.
After all these steps, you can move on to creating a plan for future work. Even if you have already done this with the supervisor, review the chart, and make sure everything is clear, highlighting the key points.
Next, you need to proceed to a more thorough study of various sources and expand the points of the created plan.
Many students ignore preparation and immediately proceed to write a draft version. However, remember that careful planning and preliminary familiarization are reliable comrades who will not only help to get a high result, but also give confidence in your abilities.
The Best Workflow Related Recommendations
Remember that despite the abundance of diverse requirements and standards, any work is a story, while your main task is to clearly convey the idea to the reader.
Many people think that the key to the success of creating excellent psychology papers is the shell and turn their work into a collection of diverse scientific terms or quotes. Nevertheless, the ability to clearly articulate one's own point of view on a chosen phenomenon is a much more important aspect. For this reason, attention should be paid to this. Don't doubt that, in this case, the professor will be sure that you have a deep understanding of the issue and have enough knowledge. At the same time, you should also pay attention to the following steps.
Explore a pre-designed pattern.
State the main point of view that you will uphold throughout the whole paper.
Clearly and harmoniously express your thoughts, and each new paragraph should be connected with the previous one.
Imagine that your work is a letter that is addressed to a person who is not a professional in this scientific field and wants to understand it while you play the role of an assistant.
Don't limit yourself to anything. For a while, forget about the required volume and state all thoughts that seem important. However, this paragraph doesn't imply the use of an insufficient number of words.
Check the information that you use. Remember that the scientific genre requires quoting only relevant sources.
Don't overdo it. You shouldn't try to work around the clock because this is the path to rapid exhaustion and the appearance of permanent fatigue. Have more rest, and it will help you to work perfectly on each new aspect.
Interesting Idea Is a Pledge of Successful Paper
Of course, choosing a topic is the most important step on which the entire subsequent process and the final result of the work depend. For this reason, you need to take this as responsibly as possible and pay attention to the ideas that we have collected below. Even if you don't like anyone, use them as a basis for creating your own.
Specificity and negative impact of racism, homophobia, and other types of discrimination.
How society controls human behavior?
Reflexes and Pavlov's contribution to the development of this field.
Overexertion problems and effects on overall health.
The origins of the appearance of love and sympathy.
Features of human relationships in a traditional society.
Causes of eating disorders and ways to eradicate this problem.
Stanford prison experiment phenomenon and basic concepts.
How to build self-confidence?
Ways to improve concentration and possible problems.
The relationship between social media and teenage cruelty.
Generation gap and various features of this phenomenon.
Learn More With the Finished Work
Probably, the best way to understand all the features of this genre is by reading the finished work. We provided you with such an opportunity and created an excellent text that will help to understand the specifics of a psychology essay.
JONAH COMPLEX AS A PSYCHOLOGICAL PHENOMENON
For the first time, the term "Jonah Complex" was used in the works by Abraham Maslow. He defined the fear of self-realization, the unconscious degrading of their abilities and capabilities.
Jonah is a bright biblical figure. Most people just know about him that he spent three days in the belly of a big fish. On the one hand, the Jonah Complex is a defense mechanism that saves people from unnecessary liability and stress from various dangerous adventures, and on the other hand, such protection can do even more harm than what it protects. A person with such a complex convinced of the invented worthlessness is afraid to change his, albeit uninteresting and limited, but one way or another established existence, given the opportunity to get new experiences. He can run away from family, children, relationships, elementary self-defense, etc.
The person with the Jonah complex often attaches great importance to things banal and insignificant. Moreover, often such a person deliberately avoids the appointment to a management position, despite having strategic thinking and a subtle sense of the situation. He runs away, afraid of responsibility, firmly convinced that nothing will come of her.
A person with such a complex is very similar to Jonah, who is not interested in the beauty of the seashore, along which the ships float, or in the sea itself. He just goes to the hold of the ship and runs away from all the beautiful things that surround him. When the storm begins, Jonah is well aware of the cause. But even the danger of death cannot make him work. He gave up. It even seems like he had already died. Moreover, Jonah asks the sailors to kill him and throw them into the sea.
How many young men and women who are fleeing the vocation of fatherhood and motherhood are choosing a different path – business, career, money… Then a real storm begins in their lives – broken families, lost relationships. There is money, power, a certain status in society, but at night the pillow is wet with tears. And then there's a long line of gray, monotonous days that add up to years. A person, like the biblical Jonah, goes deeper and deeper into the hold, trying to forget, to fall asleep. And the modern world has a lot to offer: alcohol, drugs, gaming or computer addictions, and many other.
Conclusions
We described the main features of working with the psychology papers. However, if, for some reason, you can't cope with this task, don't despair. Panic is the worst enemy that can ruin all the work and make you disappointed in your own strengths. Breathe deeper, continue to work, and everything will turn out.
Even if you are too tired and simply don't want to do this assignment, contact professional writers, and we will do everything for you.