‹ Go back to educational blog
How To Write a Well-Structured College Essay
April 2, 2019
Unlike many other kinds of writing, a college essay aims at conveying information to a reader and making this information easy to digest. Freedom of expression that novelists and poets enjoy cannot be used for writing a persuasive piece or creating a college application essay. Thus clarity, good structure, and logical order are a key to good writing. If you feel that it is beyond your scope of talents, just buy college papers online from us and be sure about the top quality of the papers you get.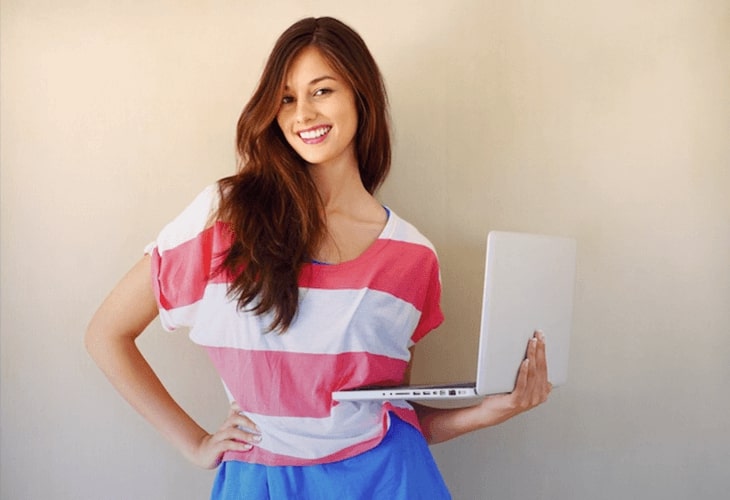 Indeed, even if you clearly know what you want to say, wrong structure or lack of structure altogether can spoil the impression you try to create. This is why when you are tasked with writing high school pieces instructors require the form as much as they require the content. Besides, when you have mapped a paper in your mind, you will write with greater ease. Hence you facilitate your work, first of all. In the hope that we proved how important a good layout is, we will provide plenty of useful information on how to build a good structure of an essay. Read on and create the best introductions and conclusions you ever dreamed of!
College Essay Structure Overview
A good college level paper, be it application essays, term papers, projects or casual research papers, has basically the same skeleton:
Introduction;
A thesis;
Body paragraph 1;
Body paragraph 2;
Body paragraph 3;
Conclusion;
References.
As you can see, the logic behind this essay structure is straightforward and easy to predict. Hence everything reader needs are right over there and are clearly shown, no confusion and guessing involved. This order follows the way we talk every day, so it is equally easy to apply it.
Usually, we first name a thing we want to discuss (Do you know that guy with a fancy car?).
Then we say what we plan to say (He was as poor as a church rat, but then he found a new job and earned a lot of money.)
Finally, we make some kind of a conclusion (Well, it is never too late to change your life and start anew.)
In this example, you can trace an intro, the main body, and a conclusion. When writing any kind of paper, keep this simple guide in mind, and structuring essay will become a less daunting task.
Along the layout, you should be familiar with popular formats. They are APA, MLA, Chicago and some others. The basic difference among them is the formatting of the reference page and of a title page. APA format requires a separate title page stating essay title, name, place of study and date. MLA needs only a header on the same page as the paper itself. The header will include student name, date, and title of the essay. Chicago also needs a separate title page similar to that of APA.
Papers for college admissions do not need any kind of reference page, but they may need an appendix of references from your teachers or employers. Other kinds of college-level essays require a page with sources you used. Each formatting style has its own detailed referencing guide, so download one and make sure to follow the instructions.
How To Start a College Essay
Okay, now you know about the typical structure of an essay. But how to actually begin writing? What words to use? Basically, you will start writing with a thesis. Not introduction, not outline, but thesis, since it organizes everything, you will say. A thesis statement is a debatable claim (the one that can be proved or disproved) rooted in the broader assigned topic. Once you created a thesis, it is desirable to create an outline of the paper. Without an outline, you simply will not know what you will discuss in details and so will not be able to preview it in the introduction.
Yes, it is funny: to create an introduction, you need to create a map of a whole essay first. But it ensures that you do not write an intro that does not relate to the paper body.
If you have an outline, you can draft an intro. How? Use a hook – something interesting to attract readers. It can be an amusing fact, a question, some statistics. Then give some background to what you discuss. Then narrow it down to a thesis. If you build a large paper, provide a roadmap – broad description of parts of the paper. That's why you needed the outline – now you can create the map safely.
How to tell debatable thesis from a non-debatable? It all depends on the topic, and it is hard to generalize. But there is one good prompt: if after brief exploring the material you already know what you will discuss because it lies on the surface – it is non-debatable. The author has already proved his or her idea, and now you want to repeat it. Read deeper, look for nuances, narrow questions, underlying meanings.
For example, in The Great Gatsby exploration, it is typical to discuss characters and if Jay Gatsby is good or bad. But what makes him good or bad? His own faults or the broader social context that made him pretend to be a person he was not? Was there any solution to Gatsby's struggle in those times? Are times different today? Do class and aristocratic roots play the same role today as they used to?
This is only a hint of how you can ask questions on any topic and create cool and interesting theses. But this is only the start of the journey.
Body Paragraph Writing
Each part of an essay performs a certain function and needs to answer the question 'who', what', 'how', 'when' and 'why'. Only the introduction and conclusion have their fixed places. The rest of the paper can freely mix and match and arrange the mentioned answers to fit your goal. Just remember that not only you but also a reader needs to see your logic and how you build your argument. So build your story step by step, without moving back and forth between points and topics.
Let us consider a typical college application paper. The introduction shows admissions committees
'who' wants to apply – your name, age, place of study.
The body paragraphs reflect:
'What' – what institution you want to join.
'Why' – your reasons and aspirations for joining it, what you plan to accomplish by joining this very college.
But 'why' also means how you can contribute to the college wellbeing and if you are fit for the academic level and principles of this college.
'When' and 'where' are unnecessary here, but they may surface in previous points when you talk about your birth, going to school or achieving success in sports or other activity.
The conclusion just adds some nice finish to what you say.
As you see, the main stress falls on the body of the essay.
This body consists of paragraphs that convey specific new information and your interpretation of it. Each such paragraph reflects one idea at a time. A standard paper takes about 5 paragraphs including the intro and the summary. Longer papers will take more sections, but the rule is the same: one paragraph equals one idea.
This idea is usually expressed as the first thing in the section, and this idea is called the topic sentence. It leads a section, and so a reader knows what will be in this paragraph. This kind of structure is recommended for all papers since it makes them readable and clear. Further, this idea is obligatory supported by facts, explanations, and so on. This idea is a bare backbone, and supporting info is flesh that gives the idea nice rounded appearance.
If you have multiple separate paragraphs in a large paper, use subheadings to steer the reader's logic and attention. Than subsections will deal with a broader common idea each, and every paragraph will have its single idea formulated at the beginning.
Ending the Essay: Conclusions
Concluding an essay seems the least problematic task but do not approach it carelessly. The conclusion does recap what you have said. But it does it in a specific way.
It is not a mere summary – it is a 1-2 sentence essence of what you have said;
It is a reminder of your thesis, but take care to reformulate it;
No need to write the word 'conclusion' – it will be obvious what it is;
Do not bring in any information that was not mentioned in the main body;
Add a quotation, if you want, but the one that delivers familiar information;
Finish the conclusion in some dramatic way – pathetically, with a question, with some philosophical remark;
Do not make it long.
There exists plenty of advice on how to make a dramatic ending, but student essays usually do not give that much creative space. So keep it simple, maybe add some larger context or implications for the future. But not more than that. Otherwise, the conclusion will turn into one more informative paragraph.
Tips for Crafting Your Best College Essay
Now some more general tips on how to catch readers attention and shape proper structure.
Pay attention to choosing a topic. Brainstorm, Google or write what you are interested in (if that's not a college personal statement). It will help you work with inspiration.
Never start writing without creating a thesis statement. It is what you are actually writing about, so otherwise, your essay will be watery and pointless.
Outline the paper, build essay maps. It pays off in the long run. When you create an outline, write down ideas that belong to each point. At first, your creation will look clumsy and confused, but as you sit to drafting you will appreciate all the ideas you have brainstormed.
No matter what you write about, use specific information. Not just some generalized assumptions like 'everyone loves cats' – teachers find special pleasure in nullifying such essays by a simple claim that they personally do not like cats. Thus an essay is a fail right from the start. Do not let anyone catch you in this trap – use specific info, like '60% of Americans have one or more cats as pets'. Sweeping generalizations are often false, and the sooner you learn to avoid them, the better.
Pay attention to structuring essay. Even the most detailed and accurate story scares away readers by its shapeless and illogical form. As an example, you can read the article on how to write an essay about family to get a more practical sample. And of course, read through the previous section of this blog and take care to divide your essay into sections well.
If you write about yourself, write honestly. Then you will not have to blush and die from shame when your lies are discovered. Maybe this very college looks for a person like you, so present your true achievements and aspirations, this is the best strategy.
Proofread carefully. Ask someone else to read the paper. Firstly the reader sees mistakes, and only then come fine metaphors and impressive lists of accomplishments under your belt. So writing blunders will damage your reputation even before you have a chance to go to an admissions office. Besides, outside observers can prompt you what to add or to remove, so be sure to follow their advice.
College essay examples
This is the generalized information about essays to give you a clue about what they are and how to write them to step by step. But if writing has never been your favorite task, do not despair. Look through the selection of paper samples provided below, select the style you like, and order a similar paper from us. It will be a 100% original paper on your topic, plagiarism free and grammatically correct. Our expert writers guarantee that. So just place your essays order on our site and get an outstanding essay.