‹ Go back to educational blog
Guide on Extended Essay Writing: What Is It and Where to Start
May 1, 2020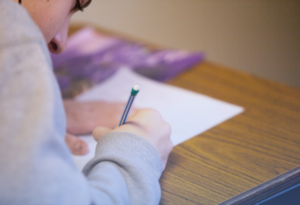 Every student is familiar with such an assignment as writing an essay, but this particular type is something more than a regular university paper. The extended essay is included in the IB Diploma Program. Apart from deciding on a narrow topic, conducting independent research, and formulating the main question, you must put a lot of work into your assignment's structure. Note that extended essays are supposed to consist of approximately 4,000 words. You can start by going through high-quality examples written by professionals. Samples will help you get a better idea of how to structure your work properly. Your paper will receive a positive evaluation only if your work complies with all the required formatting and structuring standards.
This is what you should keep in mind for starters:
start working on your assignment early
select a theme following the approved list of extended essay topics
consider the regulations concerning this type of paper
think thoroughly about your main research question (formulating it correctly is about 30% of your success)
plan your research: how will you find the needed material
come up with a schedule, determine how much time you devote to research and writing the essay, consider additional time for unpredictable delays
before you start writing, have a clear structure planned
Also, make sure that your research question is worth asking and that you can answer it in 4,000 words. You should be able to provide evidence concerning the main question.
How to Write an Extended Essay Properly
Title. It should indicate your essay's focus. Make it precise. Formulating it as a question is not necessary.
Abstract. It should not exceed 300 words. Don't confuse the abstract with the introduction. An abstract serves as an overview of your extended essay, so it is supposed to be written in the end. It helps readers to understand the contents of the paper. State the main question, the scope of your research, and the conclusion. It is strongly advised to write the abstract last.
Contents page. Should be included at the beginning. Don't forget to number all pages.
Introduction. Explain what can be expected from your essay and what the main goal of your writing is. Mention the scope of your research (sources you plan to apply). Don't write the introduction first. If you do that, it might be necessary to revise it after you finish working on the essay.
Body paragraphs. This is the main part – a reasoned argument. Include research analysis, discussion, and assessment. The reader should understand what evidence you have discovered and how you have done it. Explain how it supports the argument. Use sub-headings, which will help you to stay on track.
Conclusion. Here you should cover what has been achieved.  You can present the outcomes based on your study's results. Bear in mind that proper conclusion is crucial in the paper evaluation. Make it clear, laconic, and powerful.
References and bibliography. Your essay must demonstrate intellectual honesty with the help of proper referencing and a bibliography. Provide the exact sources of ideas, points, and quotations used in your research.
Appendices. This is not a necessary part of your extended essay, and examiners may not read them. Don't try to bypass the requirements concerning the word limit by using notes. In such a case, you risk losing marks. Besides, if you regularly refer to materials from an appendix, the continuity of your essay will be disrupted.
Extended Essay Formatting
The formatting for this type of essay is common.
Use simple, readable font (12-point Times New Roman is the best choice).
Your whole essay should be double-spaced.
Page numbers should be inserted in the upper right corner.
Do not put your name or the institution's name on the title page or cover.
The title page is a very important element. If you format it properly, your essay will stand out from other papers. Here is what you should include in it:
Your project's full title
The main research question
The course of your paper
Interesting Extended Essay Topics
We have made a selection of topics you may find compelling:
Extended Definition Essay Topics
The essence of nihilism
The role of technology in today's life
How to define beauty
What determines generosity
Freedom in the United States
Real friends and frenemies in a modern society
Five factors determining someone's modesty
The connection between self-control and self-development
IB Extended Essay Topics
Symbolism in English gothic literature
The scope of drug therapy effectiveness in anxiety disorder treatment
How does dopamine drive human behavior?
How does poverty impact the cognitive environment?
What was the cause of the economic recession in 2008?
What are the negative effects of Brexit for Great Britain?
How does human intrusion influence ecological balance in India?
How does ecological footprint impact the Amazon rainforest?
Can photosynthesis occur without light?
Visual Arts Extended Essay Topics
Baroque Art and its representation
The ways Vincent van Gogh used colors.
How did Klimt use creative materials in his artwork?
How did African sculpture impact British art?
What can be learned about Japanese culture from Anime?
How did Salvadore Dali's boyhood impact his artwork?
How did the appearance of photography influence visual arts?
How does art therapy influence the mind and spirit?
Essential Pieces of Advice from Examiners
The reports from examiners usually highlight the same points. Here are things to do:
consider the assessment criteria
look into previous essays and determine your strong points and drawbacks
devote time to working on your research question
develop a specific structure for the paper
maintain communication with your supervisor
use the library, ask librarians for recommendations
register the sources you use as they go along (reconstructing the list in the final instance will be tough)
if you have any problems with researching your topic, don't waste your precious time and choose another one
use proper language
demonstrate your enthusiasm and interest in the topic
proofread your essay thoroughly after you finish (computer spelling and online editors may be helpful, but don't rely on them completely)
meet deadlines
Things to Avoid While Working on Your Extended Essay
There are common mistakes that you should avoid at all costs. You should not:
choose a topic that is too broad or too narrow
waste your time on collecting materials that are irrelevant to your topic
use Internet uncritically
repeat the introduction when you conclude the essay
cite sources that you didn't use
merely report or describe (evidence should be used as a support)
plagiarize
One more piece of advice: you are more likely to produce a high-quality extended essay if you truly know the subject.
The Four Tests
There is a simple method to determine whether your research question is good. Make sure that it passes the four tests.
You should be able to answer your research question in 4000 words. Surely, it seems like a lot at first, but after several months of researching and working on the essay, it definitely won't.
Make your research question as narrow as possible. For example, if the question is "Has the approach of the US government to healthcare system affect economic progress positively?" – it is far too wide. You see, the government has thousands of strategies when it comes to medical care. It won't be easy to find a causal connection between any approach and economy. If you formulate the question like this: "Is grocery store industry in Singapore dominated by oligopolists?" – the whole situation looks better. This question is not broad. However, it is too obvious, as Singapore has just several grocery stores chains. That is why you can answer this question in less than 1000 words. Find something between the two extremes. It's not very obvious if the movie theatre industry in Singapore is an oligopoly, so the question may be, "Which market structure characterizes the movie theatre industry in Singapore?"
   Can you see the tools relevant to your course?
Is it possible to determine the analytical models you can employ to conduct an analysis? Business students need about 4 of them. In Economics, there is one major and several smaller concepts. If you cannot address the research question applying the tools from the course, it is not good enough. You have to show that you fully understand the ideas and course concepts that were learned in class and be able to prove or disprove your thesis with their help.
   Is it possible to obtain the information you need?
You need to be sure that it is possible to get access to the side information, which is crucial for answering the research question. Will you be able to conduct the initial research?
This test is about access. You might expect the required data to be available online, but it usually isn't. If you rely on someone's help, ask them to provide the materials as soon as possible – do not delay. If within a month, you don't get what is needed, change the research question.
   Does this topic motivate you?
Surely, your extended essay is supposed to help you get into a chosen university program. But ask yourself if the research question genuinely interests you. It would be good to have other motivation than simply finishing the course.
Check if your research question passes each of these tests. If you have doubts, don't hesitate to seek guidance. Ask your supervisor if, in their opinion, your research question passes the tests.