‹ Go back to educational blog
What Should You Know About the Explanatory Essay?
March 16, 2020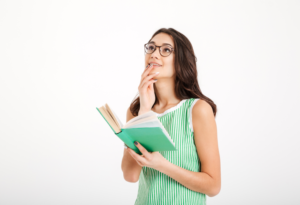 No matter whether you attend a college or study at Harvard University, you will have to be aware of how to generate an explanatory paper. It is worth mentioning that writing an explanatory essay is very easy. The explanatory essay should be all about presenting an argument utilizing logic and statistics and evidencing to showcase a certain idea. In other words, this paper supposes a description of a process to follow, an event that took place, ideas of some person, your viewpoint on something.
Explanatory Essay Purpose and Definition
The main purpose of such a piece of writing is to describe, explain, and inform, rather than persuade or argue. When the students are composing the explanatory paper, they should present arguments or data of other people impartially, letting readers conclude themselves, rather than lead to disagree or agree with some opinion. Note that it might get rather challenging when not assuring readers to select a certain side and writing in the neutral tone since there is always a temptation to be shared one's perspective and evaluation.
However, the explanatory essay is a kind of formal piece of writing. Meaning, there are certain demands to the content and structure which should be addressed by students to meet the teacher's expectations. It is necessary to admit that such a type of writing is also known as an expository essay or informative paper.
Explanatory Essay Outline
Based on the data and length of the topic you are going to present; the outline might vary. Nevertheless, according to the essay's rules of formatting, most papers should be 1 or 2 pages long. So, there should approximately be 5 paragraphs in each essay. The explanatory thesis and subject of discussion should be presented in the introduction. In the main body, you should support the thesis statement with statistics, logic, and facts. The main points of your paper should be summarized in the conclusion and the overall concluding statement should be presented there. Let's review the rules of writing each part of the explanatory essay in detail.
Introduction
There are 3 main parts of a solid introduction: a hook, thesis statement, and background information. It is important to compose a good thesis to make the readers involved in the essay's topic. For instance, you may include a relevant quote, interesting fact, or anything else to grab the reader's attention.
Then you should bring important background data which is not just a kind of general knowledge. To fixate the focus of your paper, add the explanatory thesis in the final part of the introduction. Make sure there is no confusion about the topic and you can move on to the main body fluently.
Main Body
The ordinary main body must include 3 paragraphs, each supporting a certain point of the thesis statement. Begin your body paragraph with the topic sentence, explaining what data you would be introducing. Also, this sentence must smoothly be transitioned the reader from one point to the following one.
As soon as you do this, present a claim or position that directly backs up your thesis statement. Ensure the connection must be obvious so the readers can easily get to know how to connect the dots. Do the research and present the audience with the pieces of evidence. So your position will be enforced and your claim will be validated. In the aftermath, write a concluding statement, summarizing the importance of the claim. Complete your main body, following this approach 3 times.
Conclusion
To properly finish the explanatory essay, utilize these 3 crucial components. Firstly, you would need to restate your thesis. So, your reader will go back to the main point and your presented opinion will be strengthened.
Secondly, you should summarize your 3 supporting points from the main body. Restate the importance of each one of them. So, it will look as if you correctly and logically defended your thesis, boosting the strength of the piece of writing.
Thirdly, produce the overall concluding statement. Make sure the value of the specific opinion will be explained from the global perspective. Motivate your reader to study the offered subject and give them a call to action. As you do it, your explanatory essay is almost ready.
Steps When Writing a Proper Explanatory Essay
Step 1. Pick up a topic you properly understand
In fact, writing the explanatory essay is rather basic despite the fact it might look complicated. You are able to explain almost anything.
Step 2. Don't veer to the other essay's territory
Don't write a process essay or persuasive essay. Adhere to the explanatory style, demonstrating your teacher that you have understood the topic completely. When you are backing up your topic with pieces of evidence, make a solid case, but do not sway the audience. Your description should be more of a discussion, but less of the step-by-step guide.
Step 3. Gather the pieces of evidence to back up your paper
You should have good reasons to back up your main idea if you want to write a good explanatory essay. Your essay will be strong if your reasoning is strong too. Take your pieces of information from credible sources. For instance, you would better check the landing page of any website you come across in Google to get to know more about the reliability of the information presented there. Track your sources in order to mention them in your essay.
Step 4. Outline your paper
To make the process of writing easier, do some preparation work. For instance, the painter makes a sketch before painting the picture. If writing is a form of art, you should make an outline before you compose a paper. Do it if you want your paper to be a real masterpiece.
Step 5. Write the main body of the paper
The minimum number of paragraphs in each solid essay is 5. However, there may be even more paragraphs if you wish. The number of paragraphs depends on the word count, specified in the instructions and guidelines for your paper by your teacher. Make sure you concentrate on a certain point in each paragraph, explaining it clearly in the initial sentence. Transition to the next paragraph if you want to develop another idea.
Step 6. Finish your introduction and conclusion
Finish your paper on a strong note. Make your final paragraph memorable with a powerful summary.
Pro Explanatory Essay Tips
Make the name of the topic interesting, clear, and simple. Select something close to your hobbies and interests.
Produce a strong hook of the essay. Include a description, saying, proverb, quote, statistic, bold opinion, question, or an unusual fact.
Define the paper's format to be aware of what kind of plan to use.
Generate a detailed outline. Apart from the intro, main body, and conclusion, add more subtitles to the main body.
Incorporate transitional phrases.
Utilize as many sources as you can to support your main idea. Choose only relevant data for your essay.
Check the grammar and uniqueness of the paper by online sources.
Explanatory Essay Topics
Why each one should be able to speak, at least, two languages?
Why religious holidays should  be observed by the government?
Define the gluten-free diet and why is it important to keep for most people.
Discuss the way the electoral college system operates and prove whether it is efficient and fair, or not.
Explain the reasons you should take into account when buying a new car.
Explain the reason why the Equal Rights Amendment should be ratified and how the US citizens will benefit from it.
Discuss the events that caused World War I.
Offer an argument about the further world's superpower.
What were the main causes of the USA's Civil War?
How does depression influence the development of teenagers and young children?
Explain the way the technology overall development has influenced schools.
What are the negative and positive impacts of social media in modern society?
Explanatory Essay Example
Topic: Benefits of living in the USA
          The USA is one of the most convenient countries to live. Thousands of people flock to America each year in search of a better life. All of them want to improve the overall quality of their lives.
          It goes without saying that America is one of the most convenient countries to start your own business. For example, it is easy even to register your business online there. Hence, people can become successful entrepreneurs easily here.
          Some of the people move to the USA to get a better education. In the USA, there are many of the best world universities. So good education will definitely pay off in the future, which is beneficial.
           Another reason for immigrants to move to the USA is quality healthcare. All the newest advances in medicine are available to Americans. So, people will have health insurance, making their lives easier.
           All in all, all these 3 aspects prove that the USA is one of the most rewarding countries to live in. Despite you have to pay taxes, still, it is beneficial to live there. What about your country? Is it similar to live there if compared to the USA? 
Get Online Help
Hope you found all the answers to your questions in this article. However, if you want to spend your time on other activities you may order a paper online and be free as a bird. Just contact us and get immediate help now!