‹ Go back to educational blog
A Variety of Recommendations that Will Help Deal with English 101
April 27, 2020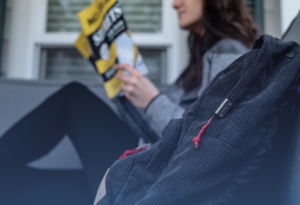 Almost every student, sooner or later, encounters a phenomenon that is called English 101. Actually, it implies a course of studying the initial level of English and is focused on grammar, which is a key aspect of mastering this language.
Of course, at first, glance, memorizing many of the rules associated with English grammar can seem like a very complicated and tedious task. However, with a certain spectrum of knowledge and readiness to overcome any difficulties, it will easily turn from your worst enemy into a reliable friend.
In this article, we have prepared a description of the main points that you should pay attention to during the preparing for this course. Moreover, here you will find very interesting lifehacks and many other useful things.
A Workflow Format
As we emphasized above, English 101 is a specific program that helps students familiarize themselves with the basic rules and concepts that are important for learning the initial level of the language. For this reason, it is very important to pay attention to some preparatory aspects that will help you clarify all the important details in advance. One of these elements is the structure of the course, which not only relates to a variety of topics and rules but also gives students the opportunity to master conversational speech and learn to write different types of academic papers.
Like any other discipline, the final point is passing the exam. In addition to performing various tasks that test knowledge gained during studying and relate to a variety of grammar rules, you will also need to write an essay on a given topic. Below we indicated the main aspects that are present during the study and also provided information regarding the writing of the text.
Many of the students don't believe that a person is able to thoroughly remember and consolidate all the components of grammar. Nevertheless, the ability to trace the pattern and which are used in each language is an indisputable and accessible fact.
First of all, your task is to consider and familiarize yourself with a number of elements that are fundamental and occupy a key position in English 101. During the language learning, you will interact with such parts of speech and constructions as:
nouns the variety of kinds of a person;
verbs;
pronouns;
adjectives;
interjections;
prepositions;
conjunctions coordinating, correlative and subordinating
adverbs;
determiners.
What You Will Do on the Test
One of the most common types of assignments is the choice of the correct word, which is connected with all that we have highlighted above. For this reason, you should carefully work through each of the related elements using a variety of studying sources.
After completing work with parts of speech and other aspects, pay attention to another important component of English 101, which is the correct use of sentences. The latter played the role of a synthesis of everything that was disassembled earlier. What is more, a big number of diverse binding structures will improve the harmonious narration and the end result of the essay in which you can use the following elements:
first of all;
although;
however;
on the one/another hand;
nevertheless;
to my mind;
according to the following;
likely;
what is more;
at the end/beginning;
from my/his/her point of view;
moreover etc.
What About the Structure of Your Future Essay
Typically, this part of the exam has a traditional format that includes the introduction, body paragraphs, and the final part.
Introductory part. Here you need to introduce the reader to the course of affairs and give a brief description of everything that will be disclosed in the following paragraphs. Remember that your key task is to provide the main statement that will be the basis of all work.
Body paragraphs. In this part, you can give free rein to all their thoughts and provide arguments for theses or even reinforce by other authors' research.
Conclusions. Summarize all the materials that were previously disclosed and provide information on aspects that can be explored in other papers.
Pinch of Goodies
Constantly develop and increase your knowledge base. Before you start English 101, make sure you have an idea about the key rules of grammar and the structure of the sentences.
Forget about procrastination. In fact, the main advice is that not even the best teacher in the world will be able to pass on his knowledge to you if you don't want this and can't make a lot of effort to achieve the goal. For this reason, you should focus all attention on learning the rules regarding different elements of the language. And then everything will be fine, just believe.
Talk more. Feel free to ask for help and clarify all the points that are incomprehensible. Many students may be afraid to seem stupid and often ignore this item that leads to negative results and poor quality. Remember that you won't get advice unless you ask for it.
The main task of teachers is to explain the material to students in an accessible manner. For this reason, you should forget about all prejudices and actively communicate with professors. Moreover, it will not only improve your level of knowledge and shed light on all difficult moments, but also contribute to the development of speaking skills.
Look for new information from various sources. The best option for beginners is to watch cartoons with subtitles that contain a not-so-complicated design that is just right for self-study. You can also search for foreign friends on various resources and communicate with them both in text and in the conversational version using different platforms. It will not only improve your skills but also allow you to have fun.
What Else to Pay Attention to
Avoid plagiarism. This phenomenon is the worst enemy of any student and is very strictly punished in the academic environment. Be sure to indicate the author during the quoting and check everything that you write about.
Don't drive yourself into a framework. Each essay is a story that you tell the reader. Don't try to turn your work into a huge variety of different quotes of complex terms. The ability to correctly convey information and your point of view is a much more important and valuable skill than simply paraphrasing the thoughts of other authors, even the most intelligent and interesting ones.
Check sources. Remember that not everything, which can be found on the Internet or books is true. Carefully review the relevance of each material that you use at work.
Don't forget to relax. Of course, the desire to learn a language with a lot of effort is an excellent factor. However, it will be pointless if there is a lack or deficit of the required amount of rest. This aspect can cause irritability and stress or contribute to the development of various problems.
What Topic Can Fall Into English 101
As it was emphasized several times earlier, an essay is an important component of any language-related exam and reflects the ability to put knowledge into practice. Pay attention to the list of interesting topics that we have collected for you.
Key factors that a student pays attention to while choosing a college.
Music as an excellent assistant in learning a language.
Benefits and possible negative consequences of legalizing marijuana.
The language barrier as one of the most serious problems for international students.
Difficulties with finding jobs for international students in the United States of America.
The relationship between human behavior and global warming.
Positive and negative aspects of sports in the educational process.
Why should education be free?
Student migration as an important factor in the development of educational systems in the West.
Pros and cons of using drugs for therapeutic purposes.
The impact of technology participation in the war.
Check Out the Finished Paper
Musical Works As A Therapeutic Method
Music played the role of a method of treatment in ancient Egypt, Greece, and Rome. As a kind of professional activity, modern music therapy has been developing since the second half of the 20th century. The first patients of a new direction were American war veterans who suffered from physical and emotional disorders.
Musical therapy is a scientifically based professional practice in which music is used to actively support people who want to improve their health, functioning, and well-being.
From music education and entertainment, therapy is different in that it focuses on health and is aimed at people of any age with any abilities. Helping people, music therapists rely on the perception of music and work in hospitals, nursing homes, schools, and communities for individual programs aimed at meeting specific needs. They use different methods in their work: write songs with patients, dance and sing with them, play traditional and digital musical instruments, and listen to recordings.
The ability of music to influence mood is associated with the production of various chemicals by the brain. Endorphins, triggered by listening to music or playing on instruments, relieve pain, while dopamine causes a surge of energy and optimism.
During performing as a member of a group, the effect is enhanced, as the brain produces oxytocin, which is necessary to build confidence. Thus, music encourages non-verbal and emotional self-expression, increases self-esteem, self-confidence, and motivation.
Music is widely used by the brain for associations with memories, emotions, and communications. Studies show that playing music increases brain activity, creating new connections in both hemispheres.
Music is closely related to memory. For instance, an annoying advertising melody is firmly stuck in the head, causing associations with a brand. Music therapists use this feature to help people with memory problems, making it easier for them to access lost information. People with dementia often remember melodies and lyrics, but forget important information for communication. Music therapy can awaken consciousness and help to remember relatives and friends.
In children's hospitals, music therapy is often used to control pain and anxiety during procedures, as well as for activities that are not related to the disease. 
For children with mental and physical disabilities, music facilitates the achievement of educational goals, stimulates cognitive activity, develops motor skills, orientation, and mobility. Music therapists use this strong connection as a resource in resolving different mental health problems.
Don't forget that you are the creator of your destiny. Work hard, develop, and even those things that seemed unattainable will turn out to be extremely easy.