‹ Go back to educational blog
Coalition Essay: Prompts Analysis and Path to Great Writing
March 1, 2020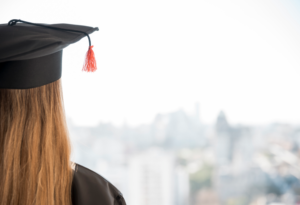 The ever-present tech has reached even the most conservative areas of our lives, and today even college applications can be completed and submitted via online platforms.  Several years ago, it was Common App that stormed the application scene and simplified the task for stressed-out students. Today it is the Coalition App that takes its share of the pie and invites students to keep their records, essays, and other important materials in the dedicated space of the site called Locker. By providing access to Locker, students basically send the application to colleges, since without the access permission only students can view the content they have uploaded.
Coalition App and Essays
Many known (read: Ivy League) and lesser-known institutions have agreed to accept applications via Coalition App, so the requirements you will find there are actual requirements of a school you want to apply to. We will not dwell on the differences between the Common App and Coalition App since this is not the point of this guide. Our specific goal is to inform you about the most dreaded part of application via Coalition – essay writing, – and to show you that the task is fully accomplishable for you, especially with our tips and trick on the choice of topics and writing method.
Both in Coalition App and Common App, the topics for previous years and for 2020 are identical. That's the big plus. You have the opportunity to explore previous examples (many students share them online for free). Definitely, you cannot take the first best-written piece and use it your own. That's plagiarism at its worst.
But you can read through several samples and get a clue of what is expected of you – and how to express it on the paper in your own words and about your own story.
Besides, since you can apply with the same package of documents and essays to many colleges at once, you will have to write only one standard essay and that's it – you are ready to launch the application process with minimal efforts.
Prompts for Coalition Essay and Possible Personalized Topics That Spin-Off These Prompts
What is the goal of this essay, to begin with? Well, it is not a whim of some acerbic principal who wants to make students 'show their worth' before they can be accepted by the college. Standard records of grades and GPA say little about you as a personality with your own bright sides and oddities. This is why coalition essay prompts are so general and yet personalized. They need personalized responses and stories from your life. They guide you in your choice, but the ultimate decision on the topic is yours. So pick something that shows you as a developed and multidirectional personality,   speaks of your characters and life views, and, if possible, of what makes you unique (and yes, we all are unique and worthy, no matter what you think while searching for a topic to write upon).
Below we will group the generalized prompts and specific topics to help you boost your imagination. Each prompt will also feature tips and recommendations on what and how to write.
Speak about a specific story in your life that influenced the shaping of your character or showcases your character
Possible topics:
Standing up to a bully (whether it is typical or untypical for your character);
Living through hardships and retaining your optimism and hope;
Losing a relative or a friend (and how it taught you to cherish your dearest ones even more);
Winning a competition through very hard work with very little chances of winning (perseverance and hard work are valued everywhere);
Running a marathon till the end despite the fact that someone finished first (finishing the thing that you do is also a valuable trait);
Making a mistake or acting out of selfishness or anger (and regretting it later);
Observing some unworthy affair and interfering to stop it;
Observing the efforts of your parents and making a decision to be an equally good parent for your kids;
Observing a masterwork perform and decided to become an equally skilled master;
Situation or encounter that taught you to cherish 'here and now' moment.
Meaningful contribution that you have made to someone or something with the hope of promoting the greater good. What were the challenges and rewarding aspects of contributing to you?
Volunteering of any kind, just be sure to show that you did care about people/animals you tended to, not just did it for ticking a box in the CV;
Giving money for some good cause that you earned or saved for fulfilling a long-term dream;
Starting a challenge in social media with the risk of being trolled or bullied in support of vulnerable populations (and being the first to accept the challenge);
Campaigning for a political party that you support;
Sacrificing something for the sake of a friend (and not telling him/her);
Lending your skills in something for some cause that you deem worthy (making a free web site for some organization or hobby group, for example);
Consulting someone or conducting extensive research to support some cause (as a part of a bigger project);
Contributing to own family by summer job or part-time job earnings;
Donating blood for your local hospital;
Helping elders who do not belong to a retirement center (shopping, help with chores).
"Traditional one": Bright sides and bad sides of being a student/teenager/young adult right now
A piece of advice (from the height of your experience) that you would share with a younger person (if they are willing to listen).
Uncertainty and lots of choices to make, but it is also an advantage;
Ever-growing pressure to be perfect in life like you seem perfect in social media (and advantage of battling this stereotype and living your life as you want it);
Living through constant comparison of yourself and stars in social media (and ability to stop this comparison and accept yourself as you are);
Feeling the pressure to be successful, even if your conditions are far from favorable (and the right to make the choice of simply living your life as good as you can);
Advice: Spend more quality time with family/friends instead of peering into the phone;
Advice: Take some sport or learn to play a musical instrument (and why);
Advice: find out your talent and develop it; social media can make you famous in no time at all;
Advice: do not be afraid to take reasonable risk, otherwise you will not achieve anything at all;
Make a habit of reading books;
Trust your body and emotions, and so no one will be able to manipulate you.
Challenges to your instilled or cherished beliefs. Your response and possible changes in your beliefs caused by these challenges
Getting to know closer a 'migrant worker' and changing your stereotyped opinion of them;
Encounter with LGBTQ+ person that challenged your view for better or for worse;
Knowing a person with a criminal record who challenges the image of a hardened criminal;
Experience with a religion different from your own (or religious experience for a non-believer);
The experience that challenges social beliefs;
Challenge to your ethical beliefs (in positive or negative key);
Learning something valuable from an old person, which challenges the idea that younger people are more informed and prepared for life;
The physical experience that challenges your beliefs (you never understood why people love mountains until you got there yourself);
Living away from technology for some reason and understanding that life goes on without it as usual (yes, it is possible ).
Topic of your choice
Anything you can imagine goes, as long as you can demonstrate your character through this lens.
How you learned to swim overcoming your fear of water and hardships;
How you picked a hobby that made your peers laugh at you but it made you happy and fulfilled;
How you traveled from abroad to study here and fulfill your dream to become a self-made person;
How you dreamed of curing all diseases (feeding all people in the world) and so decided upon the career of a doctor/scientists from your childhood and worked towards it;
How you want to make a difference as a politician and what you plan to do to achieve the goal;
Your interest in science and your ideas of inventions that you want to bring to life;
A childhood experience that meant much to you;
Some valuable idea that someone explained to you, which changed your life;
The day or event that changed your life or your personality;
The day or event that you would like to change or cancel in your life.
How To Structure A Coalition Essay
The structure of this essay is absolutely similar to all the essays you have written before. It will feature an introduction, main body, and a conclusion. Prior to planning and drafting the paper, research the requirements for this essay. What is the exact world account? Is a reference list necessary (if you cite some famous phrases or figures that you know from some source)? Are there any guides on the percentage of introduction, body, and conclusion in relation to the total word count?
After you have clarified these matters, you are ready to write.
First, come up with a thesis. This is the topic that you have chosen. Like, 'My volunteering experience in the pet shelter made me understand how much a single pair of hands can do for the good of many" (or something like this).
When a thesis is read, spin an introduction round it. Mention why you pick the topic (you see volunteering as your mission, without some event, you would be a different person, etc.), say a couple of sentences providing more general context and narrow down towards the thesis.
Remember that the word counts us usually limited to 500 or 550 words, two standard double-spaced pages, so decide how many paragraphs you can have. They will be usually three or four plus a very short paragraph for the conclusion.
Each paragraph begins with a topic sentence, the key idea you want to develop. Then you add some facts, evidence, emotions, colors, and so your story comes to life, becomes vibrant and breathing.
The conclusion sums up what you have said in previous paragraphs and restates your thesis, a.k.a. the lesson you learned, the contribution you made or challenge you faced.
Important Tips For Creating The Successful Coalition Essay
These tips apply to each of the mentioned prompts and topics. When writing, compare everything you put to paper to these rules. They will save you a lot of time editing and proofreading.
Focus on a single significant experience that's particular to you, do not put your whole life path into this small essay;
Maintain a positive approach and mood even if you write about dramatic events;
Show/tell: sometimes you just need to tell what you feel or think, and sometimes you can show events like on the stage – do both;
Be honest and modest in the evaluation of your own contribution;
Focus on how everything you say relates to you – otherwise, your story loses its relevance;
Say things different from what you say in your CV – this essay is complementary and should highlight different aspects of your personality that did not fit into the rigid format of a CV;
Proofread and once more proofread – nothing spoils the impression more than silly typos or grammatical flops that could have been avoided easily.
Example of a Coalition Essay
Beliefs that were challenged
I grew up in a relatively safe and well-to-do neighborhood, where people knew each other for quite a long time. They knew each other from the perfect and most positive sides, for example, Mrs. Sanders was a perfect cake baker, and Mr. Stone could make grow and bloom even the plastic straw just by sticking it in the ground in his garden. Anything less than perfect or reputable was ignored or frowned upon. And suddenly, one day a new family rented a small house in our neighborhood. The family included an ill-looking father and a boy. Soon the gossips oozed from family to family that the father was a drug addict on probation and so was not to be associated with or even talked to. Yet one day, I got to know them a bit closer and realized that everything that was said about them was a lie, and I nurtured biases that blinded me towards the real value of people.
I was riding my bike as usual, but suddenly a motorbike roared past me with high speed, I panicked and hit the curb, flew over my head and landed quite painfully on my back. I was shocked and felt out of this world. When I tried to move, acute pain pierced my back. I thought that I broke my backbone and so I will never walk again. I was a young kid, and I was on the verge of tears. No one was around. I felt alone and crippled.
Suddenly, someone asked me in a quiet voice if I was okay.  I tried to answer but only a squeak came from my mouth. A person approached me from a different angle, and I saw that new boy. He had a worried look but then was my turn to worry even more. His father appeared next to him. I did not know what to do or what to say. I was afraid and in pain. But the father did not look significantly different from other people in the neighborhood, except for the pale and waned face. He looked concerned, and then he tried moving slightly my hands and legs. I felt them properly. He sighed with relief and told me that I did not break anything, most probably I had a displaced vertebra because of the fall. It would be fixed easily. He did not have a cell phone with him, so he would carry me home and from there, someone will call 911.
He was most careful when he picked me and while he carried me home. The boy was rolling my bike and walking at our side. When we appeared in our doorway, as some kind of an awfully heroic procession from a western (now it looks funny, but then it was terrifying), my mother almost fell to the floor senseless. Somehow, she composed herself and called the emergency. The father lowered me on the soft couch and told me not to move. Weirdly, I felt safe in his presence. He was quiet but sure in his actions, and his composure was picked by my mother. The emergency arrived soon, they examined me and one of the people in charge fixed my back. It was indeed a misplaced vertebra. When I realized that the pain was gone, I suddenly cried.
Mom asked what had happened, and I told her everything. She broke into tears when she realized what could have happened. My dad was surprised to see such guests in our house when he returned, but he was even more surprised to see my mom in tears and me half drowning in pillows instead of having fun in the streets. The story made him worried, and he also thanked Bob and his son, and adults and the boy set to dinner together. I had my meal on the couch, propped by pillows and stuffed toys.  
It was clear that Bob's reputation was lingering over the table, but my parents did their best to be a hospital and friendly to my rescuer. When mum put the freshly made pie on the table, the boy laughed in delight, and Bob also smiled. He said that he realized what reputation they had here – it was obvious from the attitude of neighbors. But he added that this reputation was not supported by anything but half-truth and gossips. Indeed, he used to be an addict, but enlisted for a rehabilitation program, completed it long ago and was now recovering. He would do anything for his son, whom he was raising alone. They had a bit of hardship along the way, but his love for son always won over anything else. Now he had a job, the boy was enlisted in school for the next fall, and they were living the life of an average family. Indeed, the boy did not look unhappy or anxious, he looked like an average boy, like me or my friends. Bob laughed and said that he was not intending to sell drugs or make any trouble, he just wanted to settle down and raise his son.
When the dinner was over, my dad invited Bob to come and see us from time to time and added that probably his son and I would definitely find something in common, so it was a kind of actual permission of playing together. Bob told the truth. He led a regular life and turned out to be a gifted woodcarver and turner. We made friends with Sam (his son), and in the fall he joined our class like any other kid, loving PT and hating math. Neighbors did not change their opinion about Bob, but it did not matter to us anymore. He made friends with my dad, I liked Sam (who is now my good friend), and I pledged never to judge people by others' gossips and not to let stereotypes guide my judgment. This event and this pledge played a significant role in my life in the future.
The suggested sample is quite long and elaborate, but you can see how a small incident can serve a springboard for an engaging story and a moral lesson. Think of anything similar, make it shorter and be sure that it will work out nicely.
Conclusion
Now we believe you are fully prepared to tackle this responsible task and create an impressive essay that will be both personal and rich. Pick a topic, think what the most important aspect of it is and spin your story around it. Use our tips, proofread, let the story sit a while and reread it. how you are ready to use it for application submissions. If still you are afraid to fail and feel that writing is beyond your capacity, contact us, and we will turn your prompt into a personalized and engaging story worth the attention of admission committees of the best colleges available.