‹ Go back to educational blog
What Is a Case Study Analysis and How to Write It to Get the Highest Grade
April 12, 2020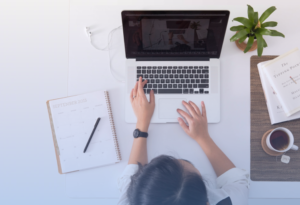 If you study business management, medicine, or psychology, you have to fulfill a lot of assignments. A case study analysis is one of them. The principal purpose of this assignment is to teach students to analyze the given situation, recognize the existence of the problem, and offer the most suitable method to get the required optimal result.
This assignment includes the analysis of a true-life situation that happened in an existing company. You determine the desired outcome and predict the obstacles that might hinder or influence the outcome. It's significant to suggest probable solutions to the problems and write a plan to implement prime solutions.
Every case study analysis is a deep foresight into the process. You need to know and understand various types of case studies if your task is to prepare a case study for your business or academic project.
Sometimes case studies are used in education as a teaching tool. If students get to know examples from real-life, they understand the material much better.
Case study analysis is used in different master programs: in famous medical and law schools, in business schools. Forms of such case studies vary, they may come in the form of simple questions (such as 'What measures would you take?'). Other case studies are detailed, and data analysis is needed.
When students get such assignments, they need to suggest suitable solutions to solve a problem. In many cases, such assignments are accomplished in groups because such learning is, in most cases, more productive.
A case study is a true-life story that is analyzed for students to be able to learn from it to use different solutions, make decisions, and predict the positive or negative influence of different factors. Learning from real facts is useful. Real participants of the case are doctors, businessmen, or other experts.
Students study the case, determine the most important facts to find excellent solutions. As a result of it, students may determine relevant information, formulate the problem and its main aspects, outline the plan of actions, and make appropriate decisions.
The case study method was created and first used by Christopher Langdell. He was a Harward Law School graduate and spent a substantial amount of time in the library.
In law schools, the Dwight Method was used. Its combined drills, lectures, and recitations and relied mostly on memorization. This method didn't provide much space for real learning, though.
Langdell made up a method that was new at that time. Students had to read different cases and make their conclusions.
The Structure of a Case Analysis
Your draft should include several parts as below. Take into consideration that these may vary from assignment to assignment depending on the guidelines of particular case analysis:
The introductory part. Define key problems and issues of the case study. Compose a thesis statement in one-two sentences that will recapitulate the outcome.
The background. Relevant facts, background data, most significant aspects. Show that you've explored the problems of the case study thoroughly.
The evaluation. Define the parts of the case study that you dwelled upon. Evaluate these parts and discuss what works and what doesn't work. Explain why some parts of the case study don't work well.
Suggested solutions/alterations. Offer proper and reasonable changes or solutions and state why they were selected. Back up the solution with powerful evidence (experience, concepts from the studied material, lectures, etc.)
Suggested recommendations. Think of special strategies that help to implement the suggested solution. If possible, suggest further actions to solve some more problems, which should be undertaken and who should do that.
How to Write a Case Study Analysis
You should adhere to particular guidelines that will help you to prepare and better comprehend the case study:
Read and explore the case thoroughly;
Underline relevant passages, major problems, take notes;
Focus on several most essential problems (two –five problems);
Answer the questions why do these problems exist, how they affect the company, who is responsible;
What solutions are appropriate and most beneficial;
Choose the best solution and support it;
Consider the pros and cons of the solution;
Step-by-step plan of writing a case study analysis
Be prepared to write your case study analysis. Read the case attentively. Although this advice might look too primitive, a lot of students seem to ignore it, and it's a huge mistake. The description of the problem often contains the solution. If you read the task a few times, you will manage to find the solution. Underline or highlight the essential passages.
Define the problem. For example, the growth of profits in Panasonic.
Try to find out the causes of the problem. They can vary from wrong decision making at the marketing level to undeveloped logistics.
Write an outline. Determine the key points of your case study.
Define the causes and effects of the problem. Explain why it happened and what wrongful actions led to it.
Write several suitable solutions to the problem. Speculate on how you would solve it and what steps, as you think, would lead to a positive outcome and diminish the influence of negative factors. If you have plenty of time, you can look for solutions on the internet. Solutions suggested by other experts may differ from yours, and it's fine. It doesn't matter that their solutions are better than yours. Just do your utmost. Creativity and the ability to see the big picture will help you to come up with an original solution.
Format your case study analysis correctly. The plot of the case analysis is as important as it's formatting. They both influence your grade. If you format your case analyses, incorrectly, it will lead to a lower grade. Pay attention that every university and college has its own requirements as far as the citation formatting is concerned. APA and MLA formatting is the most widespread formats that can be used in writing a case analysis. The reference page is formatted in APA or MLA styles. It may seem tiresome and time-consuming to format everything correctly. Remember that teachers pay special attention to the use of a formatting style, so your task is to accurately and correctly format your case study analysis.
Write an abstract where you will briefly describe the assignment of your case analysis. To conclude your paper, some teachers may read only the abstract. That's why it should be written in a concise language and be logical and clear.
Read your case study attentively, check it for errors. Proofread and revise it. Edit, if necessary. Check if it has a consistent structure if the thesis is clear and your evidence is relevant. Before you submit the paper, check whether it is formatted correctly. It all may take a few days, but it is worth it. Don't hurry, check everything attentively because your grade depends on it. To proofread, edit, and format correctly are very important to get a higher grade.
A Case Study Analysis Example
Akamai case study
Situation
In 2012-2013 large scale DDoS attacks were launched against several insurance companies, credit unions, small banks in the US, Canada, and the EU. These attacks lasted for weeks. 
Challenge
DDoS attacks grew in frequencies and size day after day.
Goal
To defend websites from attacks and fraudulent actions and make data transfer safe and secure.
Why selects Akamai
Akamai has broad experience in defending clients' websites. During nine months, Akamai provided excellent service that allowed websites to function normally. 
Akamai's security services have a fundamental, massively distributed architecture with more than 120,000 servers located in 700+ cities and 80+ countries. 
It's usually difficult to stop a large-scale volume attack, but Akamai managed to maintain to keep the availability of clients' websites, fast page loads, and responsive performance. Customers could open new accounts and make transactions through those websites safely as usual.
Akamai is the world-leading provider of high-quality cloud services. To optimize and secure online content is their top priority. Their services allow businesses to provide their customers with unforgettable online experience keeping their privacy and financial transactions reliable and safe.
Akamai provides reliable security solutions such as web application firewalls, DNS protection, dashboards for attacks, and defense visibility. Their new solutions include PCI reliant infrastructure. Websites that provide their clients financial services often choose Akamai for its reliability and new technological solutions.
Summing up
In this article, we have mentioned major aspects of writing a typical case study analysis. In some cases, your task might be to write such a paper within several hours. In such a case, you can do it yourself or placing an urgent order with a writing company. A case study in economics, psychology, business, information technologies, or engineering will be written by a professional who has rich experience in writing such papers.