‹ Go back to educational blog
Capstone Projects: Ideas And Tips For Creating A Great Work
February 27, 2020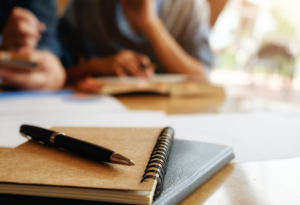 To begin with, what is a capstone project?  It is a project (in the shape of a written paper, presentation or some applied activity) that crowns the taken course and shows that a student has mastered the materials in full. Such projects may be required in literally any subject you take, from medicine to arts to computer science. This project is expected to be more complex and extensive than ordinary papers, but it contributes greatly to the final grade. So, it is definitely worth investing efforts in its thorough preparation.
Not all colleges and universities require this project. For some, exams or online testing are enough. But if you were instructed to complete and submit this project as an obligatory part of finishing a course – fear not. With our guidance and assistance, you will complete it successfully.
Capstone Project and Preparation Secrets
The key to its successful creation is the choice of the right topic. If the topic is interesting to you, profound enough and based on sufficient materials, your writing and presentation shaping will go smoothly. Sometimes topics are assigned. But the very goal of a capstone project is to let you practice in the independent selection of subjects of study, materials, and form of presentation. Indeed, it is reasonable to discuss the topic with your prof, but you have to come up with a topic first.
Before planning and drafting the paper, research the topic thoroughly and jot down key points. They will serve as your outline which will be clad in detail, evidence, and your explanations. So basically, start building the project while you are in the process of researching. It will really simplify your task. You can research on your own or ask for assistance from your local library or librarians in college. Just be sure to pick only reputable scholarly sources and skip blogs that do not feature any references or indications where the information comes from.
How to deal with this project successfully?
Plan in advance;
Apply critical thinking and selectivity in materials;
Show the skills in formal academic writing;
Stick to deadlines mentioned by profs;
If required, work in a team and distribute responsibilities for every team member.
Now you are ready to actually draft it.
Structure of Capstone Project
The structure of a project is similar to most other papers. It needs an introduction with a thesis, body of the paper with paragraphs, and a conclusion. Dedicate a separate page to references. If necessary, add appendices with charts, graphs, images, etc.
The introduction will set the tone and the general topic you are writing about. Say something interesting to captivate your audience and move to your thesis. A thesis is an idea that you will prove and develop. It may be a claim, a question to research or a hypothesis to confirm. Despite its form, this is a necessary element. You will use it as a backbone of the project so that you did not stray away from your initial writing goal.
In the body, you will develop your ideas and provide proof. Depending on the form of your project, you may include literature review, research methods and discussion of results into your paper body. Or else, if it is an essay in free for, you will use subheadings to mark subtopics you explore. In any case, use subheading to guide a reader (or listeners). If requires, you will use these headings and subheadings to create a table of contents at the beginning.
When creating paragraphs, use the old time-tested structure: a topic sentence, explanation of it or evidence, explanation, your own reasoning (this is an important part, you are supposed to think independently and to show it), more evidence and explanation, if necessary. Include in-text references generously along the way. You do not want to be accused of plagiarism or not crediting others' work.
The conclusion does not provide any new info, it just restates your thesis and reminds of the most important points of your paper. Be brief in this section. You have said what you wanted in previous ones.
Compile the full references list. Mention every single source you used. If it is in the reference list, it should be in the text as well (and vice versa).
Add appendices. If you used them, they need to be discussed clearly in the text, not just added to make the project look bigger.
That's basically everything you should include in your project.
Important Tips on Creating a Capstone Project
Always start in advance. If routine papers can be completed just to get a pass mark, this one is really important. Allow enough time for it.
If you are working in a group, allow even more time. If a team member fails to complete his or her part, you will need time to complete it yourself.
When working in a team, convene regularly and check the progress. See how your parts fit together.
Make an outline. It will guide you and you won't miss out on anything important.
Make the first draft and let it 'rest' for a couple of days. Then reread it and proofread it.
Read it to your family or friends and ask them to look through it. They are more likely to see mistakes that you did not notice.
Complete the project with all attachments in advance, so that you could send it before the deadline. You do not need trouble when uploading it at the last moment.
Fresh and Cool Topics for Capstone Project 2020
Now the most interesting part. We have compiled really cool and promising topics in various subjects. Read them, think a bit and choose the topic you like.
Nursing Topics
The evidence-based approach in nursing practice;
Availability of hand-washing facilities and prevention of intra-hospital infection diseases;
Decline in the number of nurses in the context of the aging population;
Pain management and evaluation of pain acuteness;
Evaluation of nurses: the need for change in practice;
Patient-centered care: pros and cons;
Role of nurses in the promotion of breastfeeding;
Nurse as a negotiator: psychological training of nurses;
Empathy and professional burnout of nurses;
Point of care testing and its limitations.
Business Ideas for Capstone Project
E-commerce: present state and potential for development;
Slow fashion and offline stores: how to accommodate new trends;
Legal challenges of mergers and acquisitions;
Logistics as the blood system of a business;
Cross-cultural tweaking of products: success and failure stories;
The balance between workers' rights and the company's proprietary information protection;
Social responsibility of business;
Ethical sourcing of products as a new marketing tool;
'Eco' products and greenwashing;
Measures to withstand the crisis (in the industry or globally).
Management Capstone Project Topics
Corporate culture and its impact on operations;
Scientific management and its drawbacks;
Lean management;
Disruption and its application in various settings;
Management in conditions of a startup and investors' conflict;
Conflict resolution in corporations;
Dangers of out of the court settlements;
Motivation in different fields of the economy;
Innovating as a teachable skill;
Leadership and its impact on the company's profits.
Marketing Topics for Capstone Project
Marketing in social media: new opportunities and legal challenges;
Instagram as influencers' marketing tool;
Avoiding discrimination and sexism in marketing;
Loyalty programs and their impact on brand popularity;
Promotions as a way to engage new customers;
Brand awareness in times of brand clones and 'no-names';
The gap between advertising and actual features of the product;
'Greenwashing' and eco-marketing as a recent trend;
Marketing campaigns as boosters of the recycling approach;
Cross-cultural marketing.
Computer Science Ideas for Capstone Project
New tools for fast mobile development;
User testing as a predictor of an app success;
Automated bug detection system for mobile development;
Digitalization of everything: the rationality of sweeping approach;
Recent advances in AI development;
Ethical challenges of building human-like robots;
IoT and potential of illegal surveillance;
Huawei scandal and risk of international intelligence operations;
New viruses and adequate protection;
Personal data and the Internet.
Education Capstone Project Ideas
Educational advantage of project-based approach;
Tech in the classroom: challenges;
Prohibition of using phones in the classroom;
Non-traditional methods of attention focusing;
Mindfulness in the age of clip thinking and attention deficit;
Homework: amount and complexity reconsidered;
Homeschooling as a solution to overcrowded classes;
Presence of a teacher as an educational factor;
Life-long learning in the age of information explosion;
Memorization vs. rationalization;
Handcrafts as a lost skill;
Handwriting and its link to brain plasticity;
Iceland's experience in combating drug use and alcoholism among teens.
High School Topics for Capstone Project
Sex education and its challenges;
AIDS and its myths (and truths);
Student's experience in the class in the era of social media and big tech;
Bullying and its forms;
The idea of the best teacher;
Transformation of the image of Joker through time;
Current popular music styles;
School canteen menu and its impact on students' achievements;
Attitude to drugs among modern high school students;
Early focus on career or stolen childhood?
Example of a Possible Capstone Project Paper
Lifelong Learning in Times of Information Explosion
Today, it is often said that the amount of information multiplies every minute, and textbooks become outdated before they even get published. The Internet has long become the household source of information and materials, and what is not on the Internet, does not exist at all (at least, in the imagination of Internet fans). It may seem that the actual significance of this fast-pacing information expansion is low since 'academic' sources do not get revised that often, and Newton's laws are in force just as they used to be hundreds of years ago. Yet blogs, forums, and learning platforms have become equally valid sources of knowledge of recent developments in tech, science, soft skills, and many other areas. The one who wants to harness the labor market for his or her benefit needs to learn to swim in this sea of information. Thus, the idea of lifelong learning is topical today more than ever.
It is necessary to note that it is this information explosion that made lifelong learning necessary. Previously the fixed amount of knowledge was available and mastering it once one could master the required knowledge for the rest of his or her life. Today it is not enough to read a textbook to become a specialist forever. Environment changes, everything changes fast, and people have to deal with these fast changes. This is not to say that the spread and emergence of new information need to be limited. Rather, people need the skills to cope with this information, to pick the key points and to skip the rest of the white noise.
Earlier, textbooks and peer-reviewed journals played the role of filters. They evaluated the quality of information and spread checked and accurate facts. Today, social media provide a platform for everyone to express their views. Together with useful information hubs, there exist platforms that share unchecked information or even spread fakes. Information emerges every day, useful and not that much useful, and the main skill for today is not to memorize it but to be able to track its emergence and be aware of its availability (and existence). The main learning skill today is not perception and reproduction. It is the ability to perceive new information, use it, and move on to a new portion when the need arises, and do it in the course of whole life, not only in school or university. It requires skills in self-organization, at least basic research planning (making a list of questions to be answered), finding peer-reviewed sources and interpreting the information accurately. 
Thus, it becomes clear that in the age of life-long learning, critical thinking is the top priority. Critical thinking can be taught, instilled in the human mind, and it will accompany a person through the whole educational quest in college and beyond. This is the ability to evaluate the reliability of the information, to pick the most appropriate one, and to refrain from judgment if the provided information is unreliable or unverified. It should be remembered that critical thinking does not exist in a void. To think critically about economic news, a person needs to have basic knowledge of the economy that is provided in school. To evaluate news in policy or international relations, a person has to know History and probably basics of sociology. These basics are provided in schools, and this is why schools are and will be relevant. But education does not stop there. New information is obtained and used or discarded as wrong, and it happens because the educational basics come into play with critical thinking and a person can differentiate between proper and improper sources and data.
This trend will only gain traction, and so more and more students will be encouraged and taught to learn constantly and be open-minded to new discoveries and inventions. Yet not only students will benefit from lifelong learning. Everyone who plans to keep up with the world needs to sharpen skills or pick a new trade. The habit of learning through life will be invaluable in that.
Conclusion
Looks like we have covered everything that you need to know for the successful completion of a capstone project. Use our guide and topics feely for your benefit. We know how stressful writing is for many students, so our goal is to make this process as easy and painless as possible for you.
Start in advance, be careful with details and your work will be great. But what if you feel that you cannot complete such a project within the allocated timeframe?   No problem with that. We can help you out and create an excellent capstone project of your choice on any topic. Just let us know, provide the details and be confident about submitting it in time and getting a high grade to reward your hard work during the course.