‹ Go back to educational blog
What Is an Admission Essay and Why Is It Important to Write It Exceptionally Well?
April 7, 2020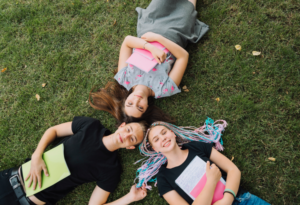 An admission essay (that is also called an application essay) is the type of essay that is written by applicants when they graduate from school or apply to college or the university. Such essays are usually a significant part of the admission process in many contemporary colleges or universities. In some institutions, several essays are needed.
For instance, if you want to enter a US college or university, you should remember three factors which determine your success:
Your previous course work;
Your test scores (such as the ACT and SAT);
Entrance/admission essays.
An admission essay is the only entrance assignment that allows you to differentiate yourself from many other applicants, and creatively express your personality in your admission essay. In this article, we will disclose major tips on how to write an exquisite admission essay and assist you in becoming a student of this educational institution.
A typical admission essay may contain your personal statement or vision of the selected college or university. In it, you write about your decision to enter this college/university, your aspirations, and goals. You may write about your experience and how it influenced you. The main purpose of this assignment is to reveal your motivation and prove to the reader that you will be a skillful and knowledgeable student. This assignment reveals your unique creative personality, while other assignments show just grades and scores. The Admission Board should be able to decide on what kind of person would study in their institution. Of course, your grades will be important, but an impressively written essay may create a lasting impact and produce a favorable impression on the reader.
The Structure of a Typical Admission Essay
Although you may think your admission essay should remind a story that you tell the admission members, it should have a definite structure (the introductory part, main part, or the body and the conclusion).
The Introduction
A very good way to start your application essay is to use humor or a question. You will decide what would be better to write in the introductory part. It should contain a thesis (one sentence) in which you concisely sum up the main thoughts of your essay. It's easier to write a thesis when you imagine that your thesis is an answer to the question. For example, you may dwell upon the reasons of your intent to enter this particular college or university. For some of the applicants to write the introductory part of your admission essay may be especially difficult. In case you are one of such applicants, you can at first write the main and the concluding parts of your essay and return to the introduction later.
The main part of the admission essay
The body is the main part of your admission essay. As usual, it should back up your thesis by describing your experiences, activities, and events.
When you write an admission essay, every paragraph of the body is focused on a certain aspect, and you shouldn't forget to connect all your paragraphs using transitional words and phrases. There should be a logical connection between all the paragraphs.
The final part of the essay: the conclusion
The conclusion is an important part of your admission essay. It should contain reflections or a conclusive thought, finalizing to the event or action that you wrote about, a glimpse into the future. Write what type of student you will become, how your skills and knowledge will grow and develop.
Writing a Fabulous Admission Essay: Tips and Tricks
If your task is to write an impressive admission essay, you should take into consideration that the Admission Board receives significant numbers of such assignments. Most of them even won't be read because they are written incorrectly. To write a great essay, you need to be inspired about your task. Read the following pieces of professional advice and adhere to them to improve your strategies for success:
Write your essay as if you answer a question. Your primary purpose is to understand what is being asked, what the question is. It concerns any type of essay you are going to write, whether it is a persuasive or a descriptive one. To write well, you need to understand the assignment.
If you want to stir the attention of your reader by your admission essay, a compelling topic is important. To choose a good topic for your assignment, you can use the same methods as you would for any other essay.
Make your essay short and up to a point. It is very important because the Admission Board doesn't have excessive amounts of time for detailed descriptions etc.
Make sure you use correct words, grammar, and style. Try to write it in an uplifting manner. You can write it as a persuasive essay, but you shouldn't use too much persuasion, try to bring it to a minimum.
Underline your strengths. To use excuses and humor if your grades are low isn't a good idea.
Before you write an admission essay, find out what formatting style is preferable or recommended in the institution. Adhere to that style.
Make your essay unique by using jokes, humor, and metaphors. Emotions make your essay easy to read and persuasive.
As far as the length of the essay is concerned, you shouldn't write more than 500 words. The main criteria, though, is to write as much or as little as it will be compelling to read, as many colleges and universities don't limit their applicants.
If you think about how many essays your professor reads, you will understand that to make a favorable impression, your essay should be unique and impressive. It should contain fresh thoughts and indicate that its author is creative and talented.
Ten Admission Essay Topics
Below you will find 15 unique admission essay topics to help you to write a flawless essay. You are free to use any topic as it is or modify it to your liking.
What extracurricular activities are indispensable to you?
Your esteemed book.
Why did you prefer to enter this college/university?
What was the most substantial experience in your life that helped you?
Write about how you solved a complicated problem.
How I challenge my limiting beliefs.
Your significant recent achievements.
The person whom you venerate most.
What momentous event contributed to your self-growth?
What other people's experiences transformed you and made you more responsible?
An Example of an Admission Essay
In this part of the article, you will find a typical example of an admission essay on the topic of the preferred college/university.
'Why I have selected to enter the University of Michigan.
Arthur Miller is an outstanding playwright; Anees Jung is an Indian columnist and author; Theodor Roethke is a prize-winning poet, and Mike Wallace is a journalist and an editor. These well-known authors who once studied at the University of Michigan are living proof of its superb educational courses. 
This University would provide an excellent education for me because my dream is to study journalism. To become a good journalist, I will have to study diligently to develop strong writing skills. That's why I would be excited to attend classes where an English language professor will teach us how to write professionally. I will study the main literary devices and various styles that are significant for a journalist. 
A modern journalist should be well-read and have a broad vision upon different subjects, from music to politics. Studying various disciplines and attending special courses at the University of Michigan will help me to fulfill my dream and become a professional journalist.'
To sum it up, writing an impressive admission essay is vitally important if you want to get the education of your dream. In this article, we dwelled upon several most important aspects of writing an impeccable admission essay. It's the assignment that will most likely influence the commission decision. Hopefully, our practical tips will help you to write an essay that will stand out and prove the Admission Board that you are creative and diligent and deserve to study at their institution.