‹ Go back to educational blog
What is ACT essay and how to write it perfectly
February 5, 2020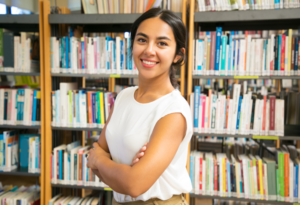 The ACT is something that seriously differs from traditional academic papers. This is a standardized examination for candidates who aspire to apply to college or university. It is also used when a current student wants to transfer from one education establishment to another. It consists of several elements, and one of them is the writing part.
The Definition of the ACT Essay
There are 5 sections in the ACT exam: Reading, Math, English, Science, and Essay part. It is optional, so students are able to skip this task. But making an original and exciting essay for ACT is on their behalf. That's why experts always advise candidates to keep going and write a text part of this exam.
The aim of the ACT essay is to determine the skills in writing, making analysis, critical thinking, and so on. Thanks to special criteria the admission committee will range your paper and give you a final mark you really deserve.
According to the rules, writing the ACT essay means you have 45 minutes. During this time a student is required to make perspectives of a prompt from task assignment and create own content. In general, the task is not hard, but the lack of time, agitation, and small experience can play bad luck with you.
The ACT essay is optional, so many students doubt should they make it or it's better to concern on the other 4 sections which are obligated to finish. But experienced authors insist, that even a try makes sense. Here are the main reasons for it:
Thanks to ACT essay, the admission committee will get more information about the student's academic opportunities. In case you are good at writing, it increases your chances for success;

The task is not so hard as it seems. A little experience in writing essays will make everyone sure, that it is absolutely possible to prepare great text;

Making all parts of the exam will show professors that you are hardworking. Such a feature can replace the lack of skills in special situations.
The secret of the success with ACT essay is an experience. If you make such tasks time after time, you have more chances to prepare brilliant text that can impress the admission committee. So make sure you have written at least a few samples before the real examination begins.
Also, it is useful to know how the admission committee checks the ACT essay. They use 4 criteria: ideas and analysis, language and conversion, support and development, organization. As a result, each criterion can bring the student a score from 1 to 6, so the highest score will be 2-12. The total mark means the average of these 4 criteria.
How to Prepare an ACT Essay
There is no secret tip on how to prepare for writing the ACT essay. But a standardized plan will give you more benefits in this task. Here are steps you should make to reach success.
Step #1. Read the task carefully
First of all, you need to understand the sense of prompt to prepare a clear and relevant response. After you receive your task assignment you need to read the text several times. Make sure that you have got the right passage.
Usually, it takes 8 minutes for reading. During this time you will consider important elements, sense, subject of discussion, etc. Track the time, so you will have enough minutes to finish writing.
Step #2. Consider the perspectives
At the next stage, you have to collect evidence that will support your perspectives which are 3 in total. The one is for the position in the prompt, the one is against it, and the one means a neutral tone of voice. So the student's task is to understand where each one example stands and collect shortcomings for each perspective.
To reach this goal you can use special questions for yourself, for instance, what does the exact angle means, etc. Focus on each perspective and make your notes.
Step #3. Create the fourth (own) perspective
This is the time to prepare your unique perspective based on the task assignment of your ACT essay. To be able to make this step you need to clearly understand the sense of 3 perspectives in the ACT description.
Here is additional advice: try to evaluate original ideas, so your perspective will differ from others. It is important to show your unique approach.
Step #4. Make the essay according to the relevant structure
With all your ideas and other information, you can start the essay writing. No matter the prompts or topic, it will include the following elements:
Introduction. It starts by describing the topic and the main issue. The author has to explain his position in correspondence to the subject;

Body paragraph. You can prepare the text with the focus on the opposite or own position about the topic. Then you need to add relevant perspectives to support your position. The examples in such a situation are really important, so use them. The end of your body will contain the description of why you do not agree with the opposite position or restate own idea;

Conclusion. This is the place to restate all elements in a short manner. The author has to make a final overview of this issue.
Writing usually takes 25-28 minutes. It is enough if you have collected all the arguments and make the plan of the future paper. But hurry up to finish your text, so there would be time for making edits and improving your ACT essay.
Step #5. Finish your job with a proofreading
If you have no time, you will have no choice but skip this part. But students are very interested in making edits in their papers, so there would be no misprint. So let's repeat it again: you must plan your time carefully.
Special Tips to Make Great ACT Essay:
Plan your time. You have only 45 minutes to write a text, so don't waste a second. Try to save at least 2-4 minutes for revision;

Don't increase the length of the essay with irrelevant information. If you have already shared your position, don't write additional sentences which don't make sense;

Edit text. If you are short of time, at least proofread the first and the last paragraph because they are mostly memorized by your target audience;

Use transitory sentences. Such simple phrases help to bound together with your paragraphs in one unique essay;

When you choose the perspective, prefer that one which is more similar to your position. Only such an approach will allow you supporting topic with good evidence;

Practice brainstorming. The ACT essay means the discussion, so the author requires to collect interesting ideas and points to share in his paper.
Types of the ACT Essay
Comparing to other essays, the ACT essay has no different types. It is a standardized text with an introduction, several body paragraphs, and a conclusion. Only perspectives in the task assignments can be different, so students can't predict such questions beforehand. That's why you shouldn't prepare yourself for several prompts because it is helpless.
It's better to pay attention to examples of ACT essays. You can read several papers with task assignments to see how to work with prompts. You can find a good sample of ACT paper below with a topic description and 3 perspectives.
Example of ACT Essay with the Topic and Prompt
Topic: The connection of everyday life and modern technologies
Every year the world faces with new technologies which change our lives. It's hard to imagine, but several years ago people from different countries were not able to talk to each other on the Web as we can. The same is fair for seeking information. People went to libraries because online search was not invented yet.
The greatest changes happened in the last 2 decades. And today we can ask ourselves a serious question: do modern technologies really improve our lives or make everything worse?
Perspective #1
Yes, thanks to modern technologies our lives have become much better. People have more abilities in communication, business, entertainment, and so on.
Perspective #2
Internet and other technologies are meant to connect people. But in real life, we become apart from our family and friends.
Perspective #3
Thanks to modern technologies we can improve our lives. But at the same time, we feel lots of disadvantages we must handle.
The essay
The author needs to prepare a text which will include different positions about modern technologies. He has to list both the advantages and disadvantages of this situation.
Conclusion
The ACT essay is an optional task in the examination. You don't need to explain why you skip this task. But be sure that it is much better to prepare a small text and get an additional score than to ignore such a chance.
No matter how experienced you are, you can prepare yourself for this task. Just use professional help to become a better writer. This decision can give you additional benefits in entering the university of your dream.